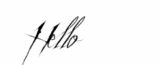 At long last I have a new co-blogger! YAY! *claps excitedly*
Her name is Kim and she's the owner of the blog, Divergent Gryffindor. While running her own blog, Kim will be helping me out a lot around my blog and she has also offered to review books here as well. Which is great since I feel my blog lacks in reviews often. In fact, she has already started scheduling posts, one of which will be out tomorrow. :)

I would love for everyone to give Kim a warm welcome!
MEET KIM


Hey guys, I'm Kim! Believe it or not, I used to hate reading when I was young. It wasn't until the 5th grade that I started becoming an avid reader. I used to love reading vampire and supernatural books, although after blogging on my own blog, Divergent Gryffindor , I found that the genre that I truly love is YA contemporary romance. I am a person with many hobbies. Aside from reading, I also like to crochet, write calligraphy or typography, play with wire, and binge-watch tv series. I am a 2nd -year college student majoring in both AB Psychology and BS Advertising Management. I am based in the Philippines, although I am nearly pure Chinese. Weird, huh?
Attention AUTHORS & PUBLISHERS:
Kim is now a full-time reviewer as well as I am. You are more than welcome to request a book review via Kim by emailing me and stating somewhere in the email that the review request is for Kim (only or also). Make sense? I sure hope so. Also, you can find a list of what types of books Kim reviews on the review Policy Page under mine.
If you have any questions please email me.
I am so very excited to have Kim aboard! My goal is to make my blog fun again and have more interesting content. It's hard to run a blog all by my lonesome. hehe =D
Thanks for reading!