"Waiting on Wednesday"
is a weekly event, hosted by Jill @
Breaking the Spine
that spotlights upcoming releases that we're eagerly anticipating.
This week, I'm waiting on...
The Wicked Will Rise by Danielle Paige
Series: Dorothy Must Die #2
Number of Pages: 432
Expected publication: March 31st 2015 by HarperCollins
Genre: YA - Fantasy >

Retellings
In this dark, high-octane sequel to the New York Times bestselling Dorothy Must Die, Amy Gumm must do everything in her power to kill Dorothy and free Oz.




To make Oz a free land again, Amy Gumm was given a mission: remove the Tin Woodman's heart, steal the Scarecrow's brain, take the Lion's courage, and then Dorothy must die....




But Dorothy still lives. Now the Revolutionary Order of the Wicked has vanished, and mysterious Princess Ozma might be Amy's only ally. As Amy learns the truth about her mission, she realizes that she's only just scratched the surface of Oz's past—and that Kansas, the home she couldn't wait to leave behind, may also be in danger. In a place where the line between good and evil shifts with just a strong gust of wind, who can Amy trust—and who is really Wicked?
---
Hillary's is waiting on....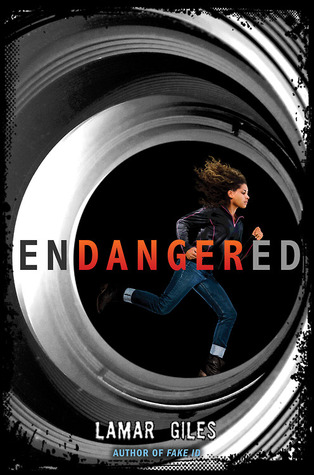 Endangered by Lamar Giles
Number of Pages: 288
Expected publication: April 21st 2015 by Harper Teen
Genre: YA - Thriller
Her name is Lauren, but everyone calls her Panda. What they don't know is that behind their backs, she also goes by Gray. As in Gray Scales, the photo blog that her classmates are addicted to because of the secrets Gray exposes: a jock buying drugs, a teacher in a compromising position, the richest girl in school shoplifting. But no one knows Panda's the vigilante photographer behind it all. At least, she thinks no one knows—until she gets a note from the Admirer, who's not only caught her red-handed acting as Gray, but also threatens to reveal everything unless Panda joins her Admirer in a little game of Dare or … Dare. Panda plays along. Anything to keep the secrets she's protected for years. But when the game turns deadly, Panda doesn't know what to do. And she might need to step out of the shadows to save herself … and everyone else on the Admirer's hit list, including some of the classmates she's loathed and exposed for years.
What book(s) are
YOU
waiting on this Wednesd
ay?
Leave us a comment. We would love to know. :)