"Waiting on Wednesday"
is a weekly event, hosted by Jill @
Breaking the Spine
that spotlights upcoming releases that we're eagerly anticipating.
This week, I'm waiting on...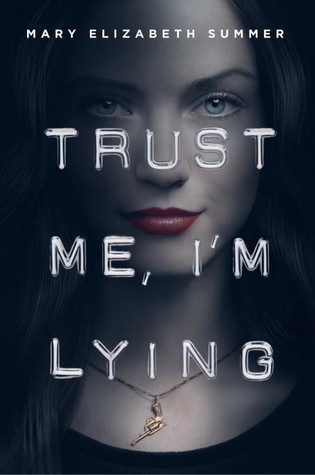 Trust Me, I'm Lying by Mary Elizabeth Summer
Hardcover, 336 pages
Expected publication: October 14th 2014 by Delacorte Press
Genre: YA - Contemporary, Thriller
Fans of Ally Carter, especially her Heist Society readers, will love this teen mystery/thriller with sarcastic wit, a hint of romance, and Ocean's Eleven–inspired action.




Julep Dupree tells lies. A lot of them. She's a con artist, a master of disguise, and a sophomore at Chicago's swanky St. Agatha High, where her father, an old-school grifter with a weakness for the ponies, sends her to so she can learn to mingle with the upper crust. For extra spending money Julep doesn't rely on her dad—she runs petty scams for her classmates while dodging the dean of students and maintaining an A+ (okay, A-) average.




But when she comes home one day to a ransacked apartment and her father gone, Julep's carefully laid plans for an expenses-paid golden ticket to Yale start to unravel. Even with help from St. Agatha's resident Prince Charming, Tyler Richland, and her loyal hacker sidekick, Sam, Julep struggles to trace her dad's trail of clues through a maze of creepy stalkers, hit attempts, family secrets, and worse, the threat of foster care. With everything she has at stake, Julep's in way over her head . . . but that's not going to stop her from using every trick in the book to find her dad before his mark finds her. Because that would be criminal.
Once again, Hillary will be joining me for today's WOW post. :)
---
Hillary's is waiting on....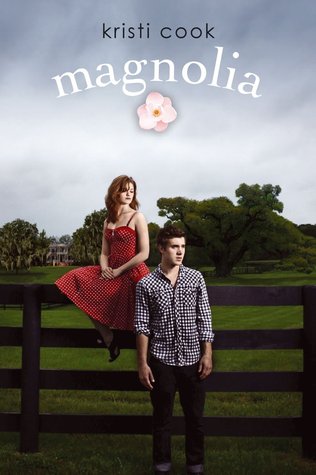 Magnolia by Kristi Cook
Hardcover, 384 pages
Expected publication: August 5th 2014 by Simon & Schuster
Genre: YA - Contemporary Romance
In Magnolia Branch, Mississippi, the Cafferty and Marsden families are southern royalty. Neighbors since the Civil War, the families have shared vacations, holidays, backyard barbecues, and the overwhelming desire to unite their two clans by marriage. So when a baby boy and girl were born to the families at the same time, the perfect opportunity seemed to have finally arrived.




Jemma Cafferty and Ryder Marsden have no intention of giving in to their parents' wishes. They're only seventeen, for goodness' sake, not to mention that one little problem: They hate each other! Jemma can't stand Ryder's nauseating golden-boy persona, and Ryder would like nothing better than to pretend stubborn Jemma doesn't exist.




But when a violent storm ravages Magnolia Branch, it unearths Jemma's and Ryder's true feelings for each other as the two discover that the line between love and hate may be thin enough to risk crossing over.
Hillary and I both have just recently heard about the books we choose for this weeks WOW. Have any of you seen or heard about them before?
So what book(s) are
YOU
waiting on this Wednesday?
Leave us a comment. We would love to know. :)