Hello my lovely readers! I am super excited to bring you today a book spotlight for Wendy Higgins' book series, The Sweet Trilogy! Wendy's final book in the series SWEET RECKONING came out April 29th so in honor of the release I bring you this post! I've also done a fantastic author interview with Wendy I'm sure my readers will love!
---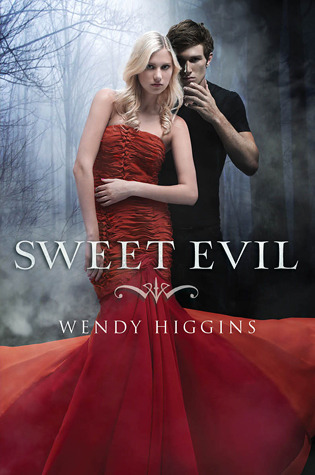 Sweet Evil by Wendy Higgins
Series: The Sweet Trilogy #1
447 pages, available in all formats
Published May 1st 2012 by HarperTeen
Genre: YA - Paranormal Romance
Embrace the Forbidden





What if there were teens whose lives literally depended on being bad influences?





This is the reality for sons and daughters of fallen angels.

Tenderhearted Southern girl Anna Whitt was born with the sixth sense to see and feel emotions of other people. She's aware of a struggle within herself, an inexplicable pull toward danger, but it isn't until she turns sixteen and meets the alluring Kaidan Rowe that she discovers her terrifying heritage and her willpower is put to the test. He's the boy your daddy warned you about. If only someone had warned Anna.





Forced to face her destiny, will Anna embrace her halo or her horns?
---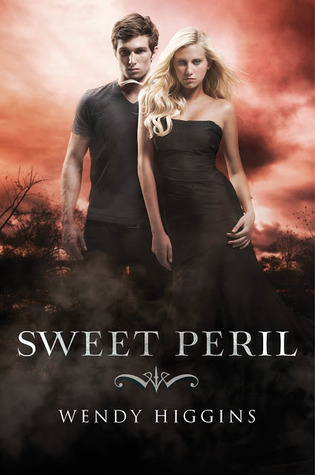 Sweet Peril by Wendy Higgins
Series: The Sweet Trilogy #2
371 pages, available in all formats
Published April 30th, 2013 by HarperTeen
Genre: YA - Paranormal Romance
Anna Whitt, the daughter of a guardian angel and a demon, promised herself she'd never do the work of her father—polluting souls. She'd been naive to make such a vow. She'd been naive about a lot of things.




Haunted by demon whisperers, Anna does whatever she can to survive, even if it means embracing her dark side and earning an unwanted reputation as her school's party girl. Her life has never looked more bleak. And all the while there's Kaidan Rowe, son of the Duke of Lust, plaguing her heart and mind.




When an unexpected lost message from the angels surfaces, Anna finds herself traveling the globe with Kopano, son of Wrath, in an attempt to gain support of fellow Nephilim and give them hope for the first time. It soon becomes clear that whatever freedoms Anna and the rest of the Neph are hoping to win will not be gained without a fight. Until then, Anna and Kaidan must put aside the issues between them, overcome the steamiest of temptations yet, and face the ultimate question: is loving someone worth risking their life?
---
Sweet Reckoning by Wendy Higgins
Series:The Sweet Trilogy #3
379 pages, available in all formats
Published April 29th, 2014 by HarperTeen
Genre: YA - Paranormal Romance



Evil is running rampant and sweet Anna Whitt is its target. Nobody knows when or how the Dukes will strike, but Anna and her Nephilim allies will do anything necessary to rid the earth of the demons and their oppressive ways.




The stakes are higher than ever, and Anna is determined that the love she feels will be her strength, not a liability. But trying to protect the ones she loves while running for her life and battling demonic forces proves to be perilous—especially as faces are changing and trust is fleeting. When the Duke of Lust sends Anna's great love, Kaidan Rowe, to work against her, Anna must decide how much she's prepared to risk.




In the most sensual and fast-paced installment yet, Sweet Reckoning brings all the beloved Neph together one last time to fight for their freedom.
---
1. Bookmarks or Dog-eared?
~I would use just about ANYTHING as a bookmark before I'd dog-ear!
2. Vacation in Paris or Ireland?
~Ireland - it's my dream to go there and the UK!
3. Long chapters or short chapters?
~Whatever works. :) I don't have a preference.
4. Ereaders: Kindle or Nook?
5. Who would win: Zombies vs Werewolves?
6. Coffee or Tea or Soda?
7. Writing from home or writing from a Starbucks?
~Home. I cannot concentrate with other people walking around and talking.
8. Genre: Urban Fantasy or Dystopia?
9. TV or movies?
10. Win 10 Million dollars or travel back in time to meet any author?
~10 million - most of the writers I want to meet are still alive, so I'd be able to travel to their signings! :)
---
About The Author: Wendy Higgins
Find Wendy @
Website / Goodreads / Facebook / Twitter
Pinterest / Tumblr
After earning a Creative Writing degree from George Mason University and a Masters in Curriculum and Instruction from Radford, I taught high school English until becoming a mommy. I've always had a heart for teens, and writing YA stories gives me the opportunity to delve into the ambiguities of those pivotal years before adulthood.

I live in Virginia with my husband, daughter, son and doggie Rue.