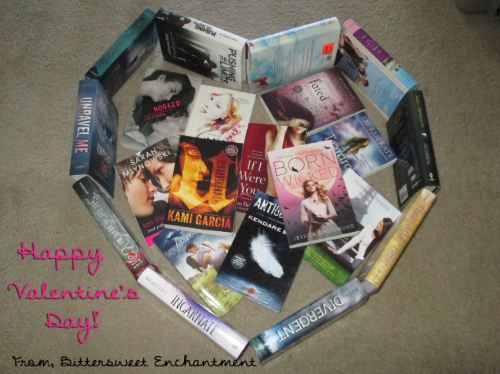 Just wanted to say a very

Happy Valentine's Day

to everyone!
I hope each of you have a beautiful weekend and a lovely day.
What is everyone doing for Valentine's Day? Got any special plans?
Sadly, once again I am spending it alone.
I know, I know, I'm pitiful. *sigh*
How does everyone like my heart made of books? I made it myself with a few of my own books when I saw Harlequin TEEN did one on their facebook page. Very, very cool idea.