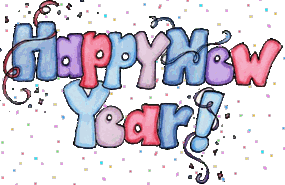 Hi everyone! Happy 2014!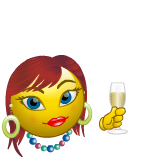 A toast to another wonderful year of blogging and of course NEW BOOKS! Are you all as excited as I am about the new 2014 releases? What books are YOU most looking forward to reading?
So a few things I want to mention before I end here. One, I know there has been a lacking in my posts for the past week and the reason is I have a cold, which yes I am slowing getting over. I think there's a bug going around. Two, I will be working on a few late posts that were supposed to come out last week: End of Year Book Survey, my reading goals and what I read in 2013, and a couple other posts I am working on.
Things will get back to normal here soon and I look forward to being more active again.
Also, because it's the beginning of the year I plan on really working on my inbox which is a HOT MESS! There are many, many e-mails I need to read and reply to. Please bare with me. :)
I really hope to have a fun bookish year with you guys! Thanks for being readers on my blog. YOU ROCK!