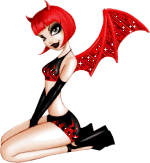 Hello my lovelies!
Welcome to the Vaempires in Reviews Tour. I am very excited to be a part of this amazing book tour for the series "The Evolutionary War" by author Thomas Winship. I was asked to read all 3 books in the series and do reviews for them all. So today that's exactly what I will be doing. Below you will find my reviews for each book, more info about them as well as getting to know the author. I hope each of you enjoy reading my reviews and learn more about the series. Thank YOU for stopping by and also a huge thank you goes to Thomas Winship as well as Dark Mind Book Tours.
Vaempires: Revolution (
The Evolutionary War #1)
by
Thomas Winship
Number of Pages: 216
Self-Published: October 31st 2011 by author
Source: Author (Kindle)
Genre: Urban Fantasy > Horror
Reading Level: Adult - YA
It is the morning of Princess Cassandra's sixteenth birthday. Everyone's attention is focused on the heir to the vampire throne. World leaders, the rich and famous, and VIPs from every corner of the globe have gathered in the nation's capital to celebrate the momentous event.

Cassandra's boyfriend, Daniel, is late for the party. He's still outside the city when all hell breaks loose. What he believes is an act of terrorism proves to be a full-fledged revolution. Væmpires—former vampires who mutated into warm-blooded creatures with an insatiable hunger for cold blood—have launched coordinated attacks across the globe, with three goals: the eradication of humanity, the enslavement of vampires, and the ascension of væmpires as the dominant species on the planet.

The vampire and human leaders are killed. Cassandra is missing. Daniel is the acting king. Desperate to find the princess, Daniel and his friends fight their way across the besieged city. With the hopes of the free world resting on the shoulders of four vampire teenagers, væmpires unleash their secret weapons—væmpires with special powers.

What can four teens do against an enemy that can shape-shift, fly, or walk through walls?
Vaempires: Revolution takes place where the world as we know it is ruled by humans and the undead. Humans are dying off one by one leaving the world in total chaos. Nothing is as it was; a

revolution has changed everything. Within this new world

are two types of undead creatures who roam and rule. One being Vampires, and another being

væmpires. The Vampires are a good and a civilized race, many reigning as Kings and Queens of this new world. The væmpires are very evil and blood-thirsty creatures who want to take rule of everything human and vampire alike.
The story begins right in the middle of battle. A boy named Daniel who is also the King's son is fighting his way back to the palace to be able to attend an event for his true love, Cassie. Cassie is also royalty. She is a princess in a another part of this world. Both Daniel and Cassie are vampires and strive to find a way to keep peace in their decaying lands. They live off of synthetic blood unlike the væmpires who only drink vampires blood. The væmpires are not happy with the hand they have been dealt and decide to wreak havoc and kill everyone until their race will one day rule everything. Daniel and Cassie must fight to live and find there way back to each other even if it mean loosing people they love, and themselves in the process.
I was totally blown away by this book. I really enjoyed the story-line throughout the whole book. The characters are so raw and edgy. I could really feel the anguish and suffering that Daniel and Cassie had to endure through the authors expressive writing. The world building and character development is so perplex and gives this story such depth.
væmpires
: Revolution totally surpassed my expectations going into the book. I think the only thing that made me give this book a 4 star rating instead of a 5 star is how gory the book was. Some gory is not bad, but at times I was like "Eww, Gross'! Other than that I really loved it and would recommend the book to all Vampire lovers out there.
Totally Awesome! I loved it, would read again.
Vaempires: A white Christmas:
A prelude to the Evolutionary War (The Evolutionary War 0.5)
by
Thomas Winship
Number of Pages: 104
Self-Published: Published December 14th 2011
Source: Author (Kindle)
Genre: Urban Fantasy > Horror
Reading Level: Adult - YA
It's almost Christmas. With the global holiday days away, the people of the world should be turning their attention toward celebrating peace and goodwill, but tension between humans, vampires, and væmpires is at an all-time high. Desperate for solutions, King Brant schedules a secret summit deep in North America's Northern Forest. Along with Queen Anne, Princess Cassandra, Daniel's family, and the human President and First Lady, the vampire leader seeks to reaffirm the ties between humans and vampires, while brainstorming ways to respond to the growing hostility among væmpires.

Meanwhile, Daniel and Cassie's relationship is at an all-time low. The princess is still reeling from her breakup with Vielyn, and Daniel doesn't know what he should or shouldn't do to help. Little does he know that the summit will be flooded with surprises—guests, allegations, accusations, proposals, and even Christmas Eve revelations—but not all of the surprises will be pleasant.
Vaempires: A white Christmas is a
prequel to the first book,
Vaempires: Revolution.
The story basically tells the reader what happen before the great war between the Vampires and the
væmpires
began. It goes into some much needed details to help explain to the reader about how and why Vampires turned to
væmpires
and what is being done to try to stop the mutation. As the book begins Daniel is wishing for a White Christmas as this is something that rarely happens. Yes, there is plenty of snow just not when he wants it. He is making his way home to meet his family and Cassie. Things are fairly different for Daniel in the book. One Cassie is only a friend, and Daniel is really crushing on her throughout the whole book. No real love has bloomed just yet. Also Cassie has just broken up with her ex-boyfriend and Daniel is worried about expressing his fondness to soon after.
King Brant leader of the Vampires schedules a secret meeting at his home to discuss a
solution to the pending war between the Vampires, humans and the
væmpires
. The King, his wife Queen Anne and daughter Cassie invite the human president, and the first lady as well as Daniels family to discuss what can be done.
Although s
oon their "party" is crashed by the leader of the
væmpires
who wants to know why he was not invited.
Doesn't sound too good? Right?
Will the Vampires, humans, and The
væmpires
be able to work out there differences?
Or will a white Christmas be the least of their worries?
I really enjoyed this book and although short it helped me to understand more about the story and how Cassie and Daniel came together. I did only give this one a 3.5 cupcakes because I felt it lacked the intensity I felt with the first one. Also I would have liked for the author to explain more in detail about Cassie and
Vielyn as a couple and what lead her to break up with him.
The ending was the best part, not because it ended but "how" it ended. ;)
I liked it a lot. Would recommend.
Vaempires: Revolution: Zombies Rising (
The Evolutionary War #2)
by
Thomas Winship
Number of Pages: 170
Self-Published: October 2012 by author
Source: Author (Kindle)
Genre: Urban Fantasy > Horror
Reading Level: Adult - YA
Goodreads | Purchase
The tale of the Evolutionary War resumes in Væmpires: Zombie Rising.





Væmpires have taken control of twelve major cities. Their leader, Vielyn, seeks the atomic weapons that will bring the rest of the world to its knees.





Vampire forces are reeling. As Linq and Ray race to the royal estate to rendezvous with Cassandra and Daniel, the princess is captured and Daniel falls.





With the fate of world shifting to their teenage shoulders, Linq and Ray must deal with tremendous losses while battling a most unexpected—and undeadly—new foe.
I had a lot of mixed feeling with
Vaempires: Revolution: Zombies Rising.
On one hand I really enjoyed the story and especially getting to know a lot more about the secondary
characters Ray and Linq. This book was mainly about them as is written from there POV. The reader gets to find out what happened to both Ray's and Linq's family after the war broke out. In this story both teens are making their way back to Daniel and Cassie. Earlier Cassie left Linq to go back herself and find her true love Daniel but runs into someone from her past. This surely puts a damper on her plans. Soon after Cassie left, Linq and Ray decide to go after her in hopes to also be able to find Daniel, Dead or Alive. Both hoping they will not be to late. Of course both teens run into trouble and must fight their way ahead. One thing neither Ray or Linq were expecting to see or have to fight are the undead, undead. Yeah, makes no sense right? Zombie Vaempires, oh boy! Something or someone is raising these ungodly creatures from the dead. Ray and Linq will do everything they kill these zombies, again and find there way to Daniel before it's to late.
The Good and the Bad (not so good!)
Good: I really loved that the story was focused on the
secondary
characters Ray and Linq. I enjoyed learning about there lives and emotions. The fighting scenes where amazing and gory. The author does a really nice job at making the reader feel like they are right there fighting along with the
characters.
Thomas Winship writing is very
distinguished and easy to read. There is never a dull moment in this book and left me wanting more.
Bad: TOO SHORT! Although the story was great the book itself could have been longer. It left me wanting more and with the feeling of being empty towards the end. Also, there were parts in the book that just make me say "Ewwww". I have never been bothered by a scary or gory novel, this one really turned my stomach.
All in all I am very happy that I was able to read The Evolutionary War series. These books really took me by surprise. They all were a lot better than I first though they would be. I will definitely be reading the next installment.
Website / Goodreads / Blog / FB / Twitter
Thomas Winship lives in New York. He currently serves as MBA Director for St. Thomas Aquinas College, where he also teaches courses in English Composition, Communications, and Business. Prior to this, he spent fifteen years working for a global pharmaceutical company, specializing in organizational development, talent management, and training. Tom writes in his spare time. His first novel, Temporary Insanity, was a 2008 finalist in a national contest but failed to garner industry attention. Væmpires: Revolution, his second novel (first in the Væmpires series) was published in October and Væmpires: White Christmas followed in December. He is an avid collector of books, comic books, music, and movies. His interests are diverse: on any given day, Tom is likely to be found watching a horror movie, attending a hard rock concert, or enjoying a Broadway show. He is currently working on the next installment of the "Væmpires" series, which is scheduled for a 2013 release. You can find Thomas on his website, Facebook, Twitter YouTube and on Goodreads! <-- above.="above." font="font" links="links" see="see">-->