Anyone can play along! Just do the following:
• Share two (2) or so "teaser" sentences from somewhere on that page
• BE CAREFUL NOT TO INCLUDE SPOILERS! (make sure that what you share doesn't give too much away! You don't want to ruin the book for others!)
• Share the title & author, too, so that other TT participants can add the book to their TBR Lists if they like your teasers.
This week's teaser comes from
Just for Fins
written
by Tera Lynn Childs.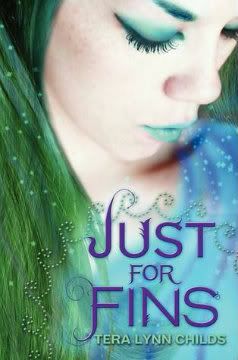 "Let's race," I say. "If you win, we can have seaghetti for dinner instead of sushi."




"And if I win?" he asked.




I give him a wicked grin. "You have to eat hoya".
Taken from page 135
Please share with me your teaser and book for this week. I will stop by and check yours out. :)
Thank you for stopping by and Happy Reading!