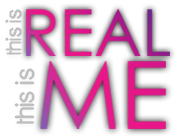 Who is the blogger behind Bittersweet Enchantment....
I know most of you come to book blogs for the great reviews, giveaways, fun content and to learn more about new & upcoming books, ect. (I do the same)
Have you ever wondered who is the person behind the blog? I have always been kind of shy. I worry what people will think of me. I find it is hard to get to know someone by a short bio or just chatting online. So today I would love to share with you my readers and friends who I am. Yes, I blog, read, and chat with other book blogger or authors but I find myself wanted other to know the REAL me.
To start out I will share with you a recent image of myself.

Name: Beckie (duh!)
Age: 33
I live: Raleigh, NC
I am: Single. I have yet to find my soul mate.
I was born in: IL
Places I have lived: IL, FL, and NC
Pets: A min-pin. Nikki.
Best Friends: C
ourtney, Rachel (my sister)
Fave colors: Purple and Blue.
Fave movies: Titanic, The Neverending Story, and Grease.
Fave TV show: Once upon a Time
Hobbies: Signing, Dance, movie buff, cooking & baking, swimming
I collect: Hello Kitty items, dolphin items, and re-born dolls.
Fave Band/Group: Backstreet Boys
Dream Job: Vet or graphics designer
Here are a few of my re-born dolls.
Rachel and I (my sister) @ a BSB concert (2011)
What was your favorite food when you were a child? Mashed Potato's
What's the #1 most played song on your iPod? Call me, Maybe
What is one of your favorite quotes?
L

ive life to the fullest for the future is scarce &

To the world you may be one person, but to one person you may be the world.
What's your favorite indoor/outdoor activity? Indoor = Reading, Outdoor: swimming
What chore do you absolutely hate doing? The dishes
What is your favorite form of exercise? None!
What is your favorite time of day/day of the week/month of the year? Evening, Friday and November.
What's your least favorite mode of transportation? Bus
If you could meet anyone, living or dead, who would you meet? Dead = my aunt (died before I was born. ) Living = The Backstreet Boys
What is your least favorite body part? My Tummy
Bad Habit: Biting my nails
What is your favorite smell? Fresh roses, and clean line dried laundry
Name 3 things on your bucket list? To swim with dolphins, to visit France, Rome or Italy, and get married and have 2 children.
Name two things only your family and friends know about you:
1. I have Tourettes Syndrome and 2. I have been living the last 6 years in chronic pain.
Why do I read: To escape the real world and the problems in it. I have always loved to read and love being open with what I read. A good book is like a good friend; it can make you laugh, cry and or find happiness.
Why Book blogging? Why not. I wanted to be able to chat about books, share my love for them and find new ones I may love. Meeting amazing authors, and working with publishers to help promote sale. Book blogging is not my job, but my pleasure.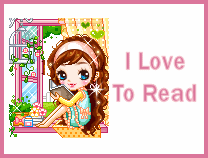 Thank you to anyone who read this post. I know it is not really the sort of thing you see on a book blog but I just figured it is about time I let YOU all know who I am. My readers (yeah, you!) are the reason I blog!