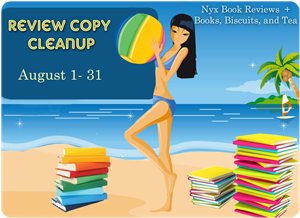 Today I will be to sharing with my readers and authors/publishers I have worked with
recently for this month long progress I made. I think I did very well this time and got a lot of my review books read. Below are the images of what books I decided to read for this challenge.
5 out of 6 books read/reviewed.
Read/Reviewed | LINK to review
Well there you have it. I did not read all six books but 5 out of 6 is great!
The important part was that I had a lot of fun. So how did everyone else make out?
Thanks for reading & have a nice Sunday!