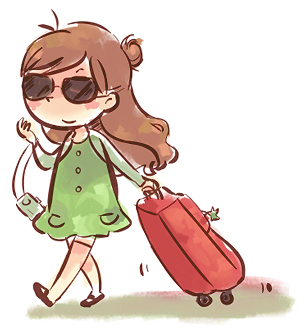 I AM GOING ON VACATION!
Yes, I know it's late in the summer to go on vacation but I am. I have been so looking forward to this. I will be leaving tomorrow morning for a drive across the usa. I am going to Maryland to visit my family. I can't wait to see the mountains and awesome sights.

I will not be doing any posts until I return. I need this short break and hopefully come back feeling recharged. I will be coming back on Sept 17.
Don't forgot me. hehe ;) I will be back before you know it.
I will still have access to online and e-mails.
Thank you and have a nice week.
ADDED NOTE: If you are a author, publishers, and so on and have e-mailed me about a review request, promo event ect.... please know I will respond to your e-mails when I back from Vacation. Thank you!