I am SO super excited to share with you all a beautiful cover reveal for the book "With all my Soul by Rachel Vincent. This is bittersweet for me because this book series is my all time favorite and I am so very sad to see it come to a end. With all my soul is the final book in the Soul Screamers series. These books are entirely responsible to giving me back my love of reading. I picked up the first one, read it and wondered "Are there other neat books like this out there?" So, yes I am sad to see the series come to a end. I must say if you have not read this series, you SO need to! I can not stress that enough. =D
With that said, here is the final cover & book info for:
Wow, I mean WOW! Talking about saving the best for last. *MIND BLOWN!!* I was breathless when I first saw the cover. SO GORGEOUS!!!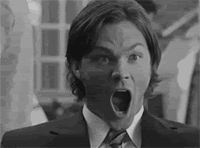 There is no synopsis yet but I can't wait to read what will happen next. I know Rachel will blow us all away in the end.
What do you think of the cover? Are you sad to see the series come to a end?