Welcome to Indie Author Spotlight! This is a

BRAND NEW weekly meme that will be held on every SATURDAY in the month. It is hosted by Beckie @

Bittersweet Enchantment

& CYP @

A Bookalicious Story

.

The idea of this meme is to promote indie authors and to help them and their books to get recognize. This will be a great way for book bloggers to take part in helping these authors be spotlighted for all their hard work.

If you would like to participate with us please check out this page:
So onto who I will be featuring this week... and I wont be doing one author a week only because there are so many wonderful indie authors out there. So I will be spotlighting 1-3 each week (most likely 2).
This week in the Indie Author Spotlight is...
About Lorena Angell...
Lorena lives in Idaho with her husband and three children. She writes YA paranormal and YA suspense with a hint of romance.

Other authors that inspire Lorena are: J.K. Rowling, Anne Rice, Stephen King, Suzanne Collins and Nora Roberts.

In Aug. 2011, A Diamond In My Pocket became a bestseller on Amazon.com and was listed on the Movers & Shakers list. Lorena is currently a Featured Author on http://writeandshare.co.uk/ a website designed to help aspiring authors and poets with their works.
The Authors Novel:

A Diamond In My Pocket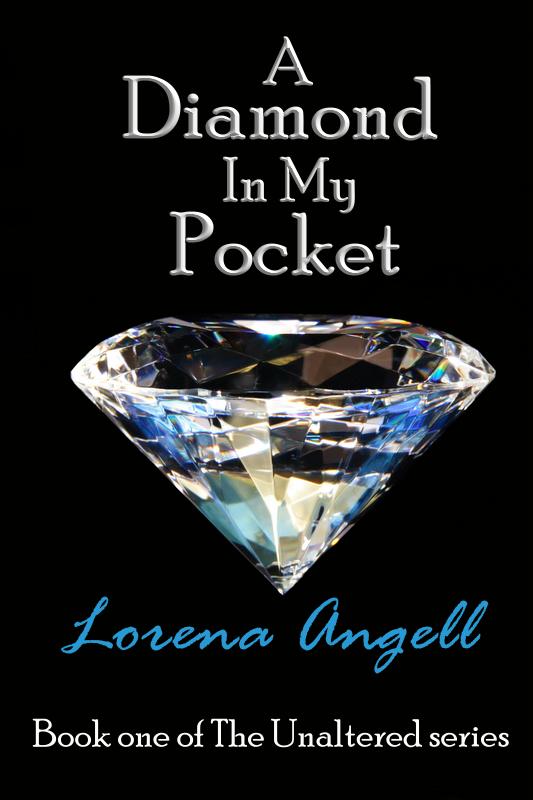 When Calli Courtnae breaks the World Record for the 100m, she is invited to Montana to prepare for National tryouts. However, upon arrival using her lip reading ability she realizes she's been lied to, or at least not told the whole truth. She's a superhuman, a Runner, and her new world includes transporting packages for other supernatural groups.
She's paired up with an overly anxious Gothic roommate, is continuously glared down by the gorgeous top-dog, Chris, who feels she doesn't belong, and is placed on a delivery team to transport a valuable magical diamond to a clan of terrorists who can kill with their thoughts.
Chris, the team leader, is given the diamond, but Calli secretly receives the real stone along with a vision of the future and an explanation of why she was hand selected to carry out the mission. Almost immediately the hidden diamond oozes unprecedented additional powers and abilities in Calli making her more sought after than the diamond itself.
About Ron D. Voigts...
Ron D. Voigts lives in Raleigh, North Carolina and sometimes somewhere else. When back in Raleigh, he enjoys time with his family, watches old movies and shoots lots of pool. He has his own private writer's retreat in La Vale, MD where he spends lots of time working on his next novel while enjoying the mountains and eating ice cream.
Check out all of Ron's books here:

Amazon

|

B&N

|

Smashwords