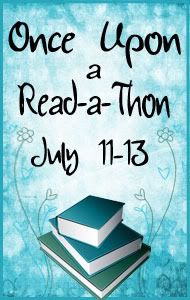 Today I am participating in the "Once Upon a Read-a-Thon and I must do a mini challenge as well as reading the books on my list so the mini challenge I decide to do is this one:
From the blog:
Mini Challenge Question 1:
What is your favorite type of myth (Greek, Roman, Egyptian etc)?
I would have to say Greek. The whole percy jackson thing is so hot! LOL I love to learn about the Gods and Goddess.
Mini Challenge Question 2:
What is your favorite book with some type of mythology in it?
Well, more like a series. I just started reading this series written by Gene Showalter. The book series is called "Lords of the Underworld". The series is based on males that have been cursed by the God's after opening pandora box, and now demons live within them. Very good series so far.
Okay, so that was my mini-challenge for today, now back to reading. :)